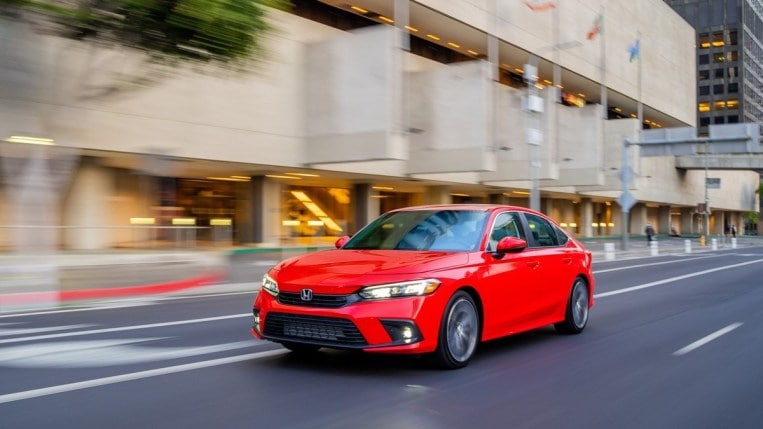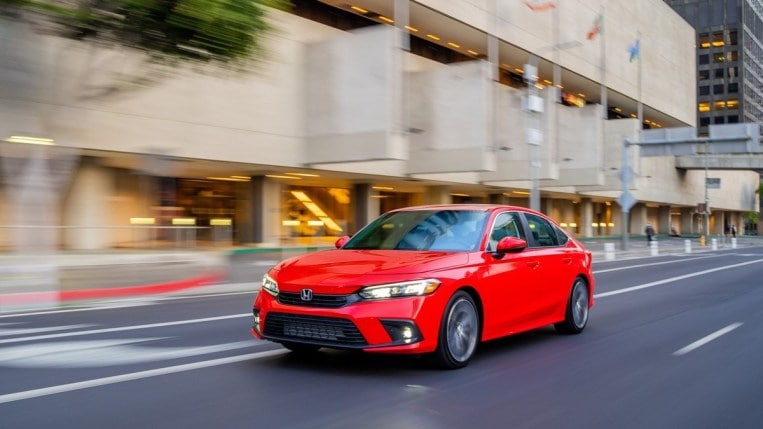 Not everything that started in 1972 worked out. America elected Richard Nixon to a second term, which didn't end well. Bill Wither's
Ain't No Sunshine
somehow lost most of the Grammy awards, which was clearly a mistake.
But at least one thing went better than expected.
Only July 11, 1972, a Japanese company known mostly for its motorcycles rolled out the largest car it had attempted building yet. With a 50-horsepower engine and the choice of a 4-speed manual or a 2-speed semi-automatic transmission (no clutch pedal, but you still had to shift the gears), the first Honda Civic seemed likely to be just a curiosity to Americans.
But then the 1973 oil crisis hit. Gas prices rose more than 40% in a year (a similar increase to what America has seen in the last four months). The White House asked gas stations to stop selling on Saturday and Sunday nights. And those little fuel-sipping 50-horsepower Civics started to look good. They could achieve 40 mpg on the highway – unheard of in the era of big steel cars.
That little company known for motorcycles became a big company known for cars. The basic mechanical design of the first Civic was expanded to become the first Accord, and the Honda brand was off to the races in America.
Fifty years and more than 27 million cars later, today's Civic is still rated for 40 mpg on the highway (in base sedan form). But it's good for 158 horsepower and has a driving spirit so refined our test driver called it "fun, eager to carve corners in the same manner as expensive German cars."
In honor of the Civic's 50th birthday, a look back at half a century of one of Japan's best:
First Generation (1972-1979):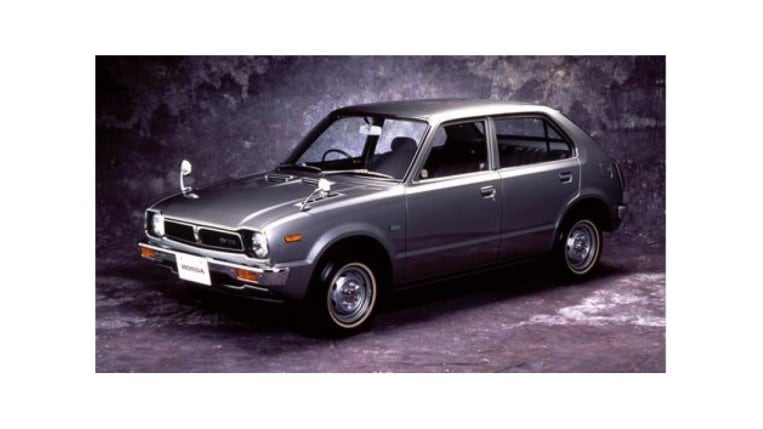 That first Civic came as a subcompact 2- or 4-door fastback sedan, a hatchback, or a wagon. Its CVCC (Compound Vortex Controlled Combustion) engine was the first to comply with the Clean Air Act without a catalytic converter. Vinyl bucket seats and "simulated wood" on the dash weren't exactly up to today's standards of luxury. But the U.S. EPA ranked cars by fuel economy for the first time in 1977, and the Civic sat at the top of the list. That's more or less why Honda is the company it is today.
Second Generation (1979-1983):
Larger, but not so large as to threaten its new big brother Accord (born in 1976), the second-generation Civic lost its fastback rear. Americans got a choice of two engines – 55 horsepower or 67. But the more powerful one required the new unleaded gas everyone was talking about.
Third Generation (1983-1987):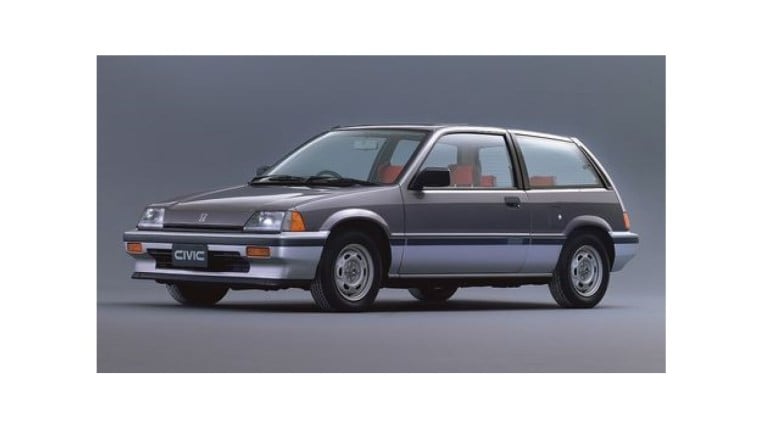 The Civic got bigger for the Reagan era. It came as a hatchback, sedan, and station wagon (called the Civic Shuttle outside the U.S. but the "wagovan" in American advertising… why didn't that catch on?). Honda introduced a sporty CRX coupe version and an even sportier Si – a badge it still uses on sport-tuned Civics today. That semi-automatic transmission finally went full auto. In 1986, Honda started building the Civic in America.
Fourth Generation (1987-1991):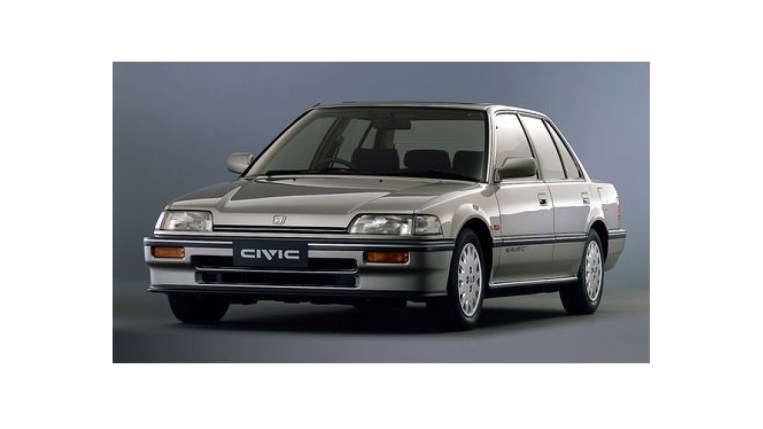 American Civics got electronic fuel injection and a fully-independent rear suspension for better ride quality. Base models made 70 horsepower, mid-level trims got a 92-horsepower motor, and the top-of-the-line EX made a whipping 108. If you grew up with automatic seatbelts that slid along the roofline to buckle over the driver's shoulder, blame this Honda for the innovation.
Fifth Generation (1991-1995):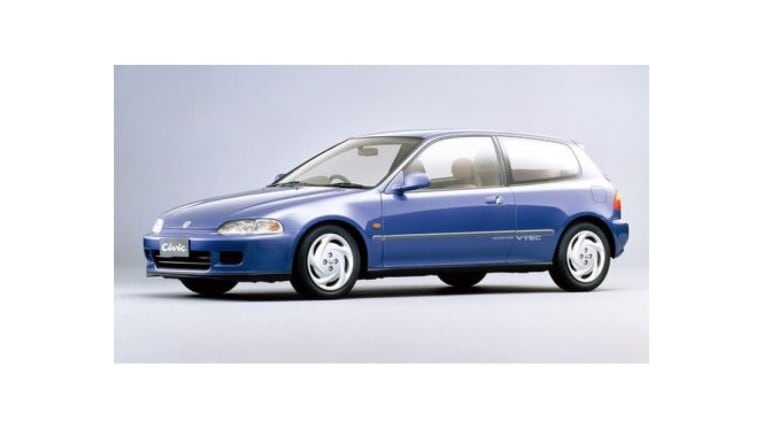 Like most cars of the era, the Civic took on a curvier, bubble-like design. The wagon dropped from the American lineup – Honda salespeople would point the wagon-curious toward the Accord instead. It was still possible to buy a Civic with double-digit horsepower in the U.S. – the CX model made just 70. But the sporty Si was good for a pulse-pounding 125.
Sixth Generation (1995-2000):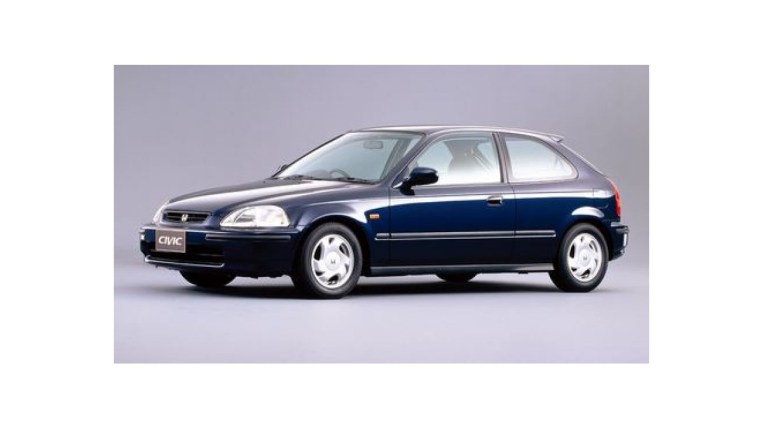 Two-door coupes, 4-door sedans, and hatchbacks got a sleeker new design. Two-digit horsepower figures disappeared forever with the 106-hp base engine. The Civic lineup had grown complex. It came in a dizzying eight trim levels, including a natural-gas-powered model (the GX, for fleet use). With a 1998 facelift, air conditioning controls were replaced with smaller dials to make room for a standard CD player. In 1997, Honda introduced a high-performance trim above the Si, the Type R.
Seventh Generation (2000-2005):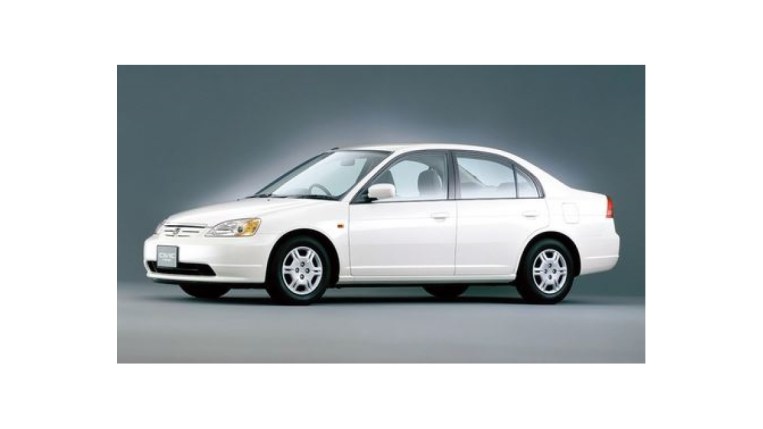 Exterior dimensions stayed nearly the same, but interior space increased so much that the Civic was reclassified as a compact car. Higher-trim levels got anti-lock brakes for safety and a 6-disc CD changer. The Civic Hybrid made its first appearance. The EPA rated it for 46 mpg in the city and 51 on the highway.
Eighth Generation (2005-2011):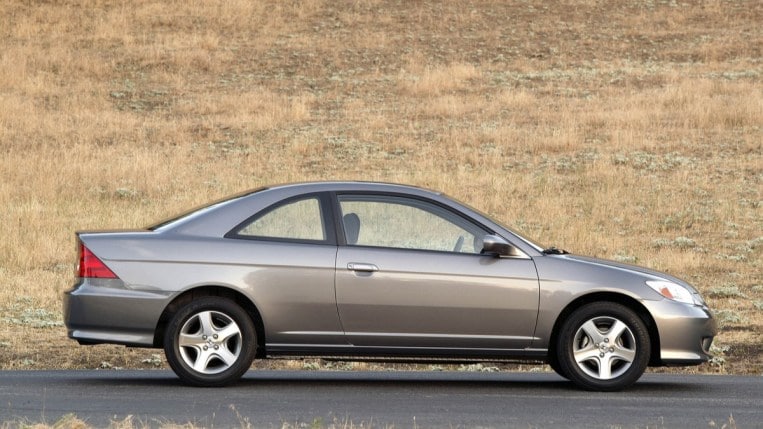 The eighth-gen Civic included the first model not just built in America but designed here. Power ranged from 115 horsepower up to 160. The sleek design, with its huge canted windshield, helped hybrid models earn a 54 mpg EPA rating on the highway. The sporty Si model came with four doors for the first time. Honda stopped selling hatchback Civics in the U.S.
Ninth Generation (2011-2015):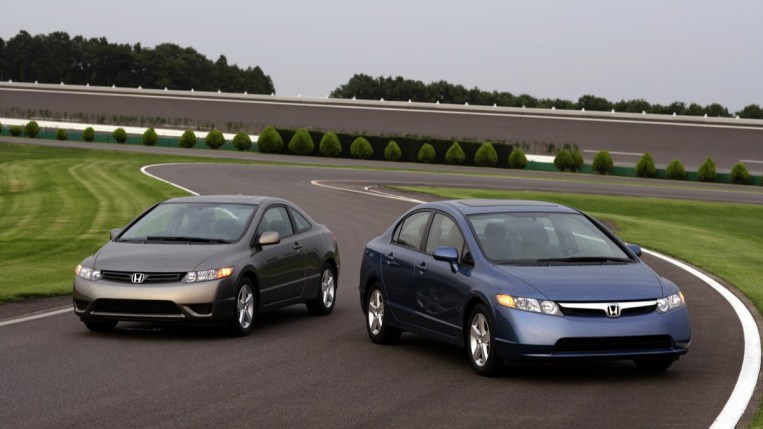 A rare misstep – after the 2008 financial crisis, Honda designers bet that Americans would want affordability above all else. Sales slipped as Americans moved toward rivals that didn't make the same gamble. Reviewers cited cheap, hard plastics in the cabin and more wind noise as steps back. A 2013 facelift improved them and added new luxuries like a backup camera and Bluetooth controls.
Tenth Generation (2015-2021):
Honda moved to a global platform for the tenth-gen Civic, meaning the car is nearly identical in every market. That let Honda increase quality while saving on production, moving the Civic back to the top of many best cars lists. Honda leaned on its history. Four-door models went back to the original fastback design. Hatchbacks came back.
Eleventh-Generation (today):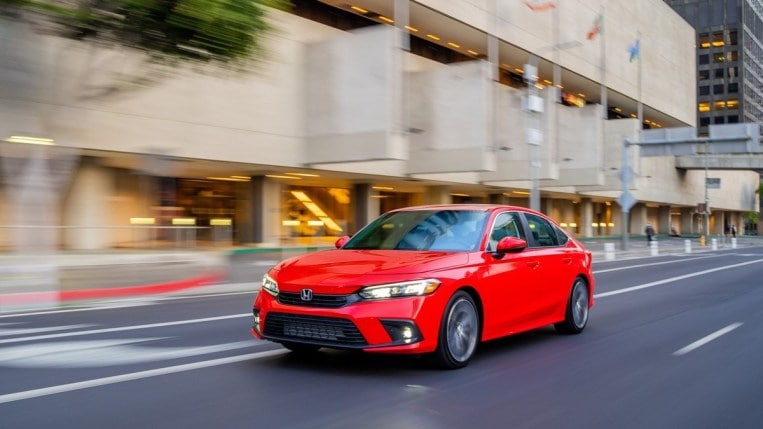 The all-new Civic debuted in 2021 for the 2022 model year. Today's Civic is our Compact Car Best Buy for 2022. It's come a long way, with available near-luxury appointments and a refined ride. Power options range from a 158-horsepower 4-cylinder to a 200-horsepower turbocharged-4 (four times what the first Civic put down). Honda still builds a sporty Si model and has a new Type R on the way any day now.
Related: